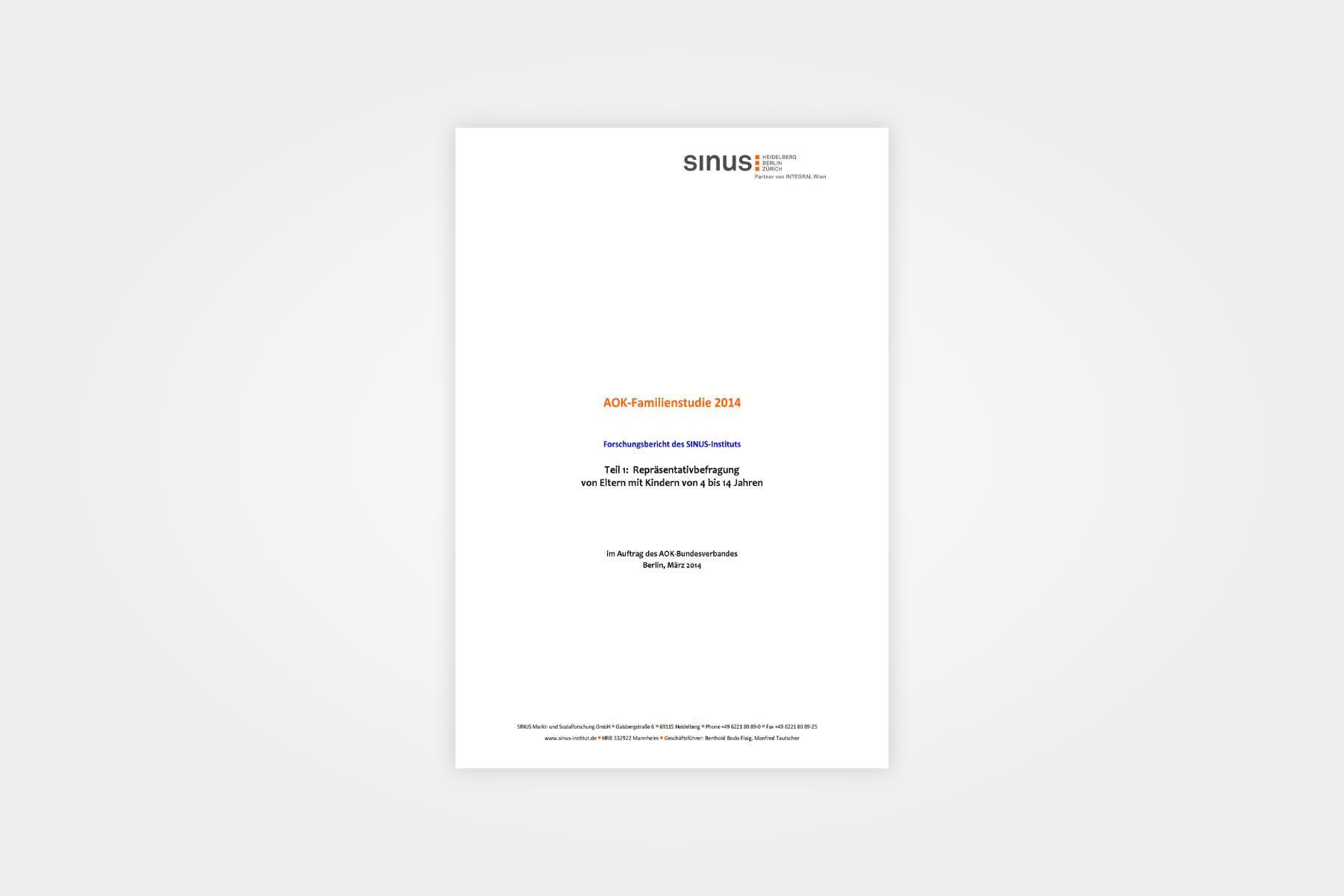 If you ask people in Germany what's most important to them in life, they mention family and health above all. It's therefore all the more critical to understand in more detail what everyday family life is like, what the health of parents and children in Germany is like, and how everyday family life and health – especially that of children – are interrelated. The 2014 AOK Family Study builds on the two previous studies (from 2007 and 2010) and provides further empirical evidence for the maintenance and improvement of children's health through a strong family life.
One focus of the study is the extent to which framework conditions that in principle promote the compatibility of family and work impact on the health of parents and their children. Another topic of the AOK Family Study 2014 is the connection between media use in everyday family life and the healthy upbringing of children. Here, in addition to the question of the health consequences of children's media consumption, the study also looks at whether the health of children and parents can be linked to their media behavior. The study also provides information on the role that media play in education (e.g. digital media as a didactic tool for health education, media as an educational tool in rewarding and punishing children).
The aim of the AOK Family Studies is to obtain scientifically proven evidence for the maintenance and improvement of child health through the family.