DIVSI U9 Study. Kids in the digital world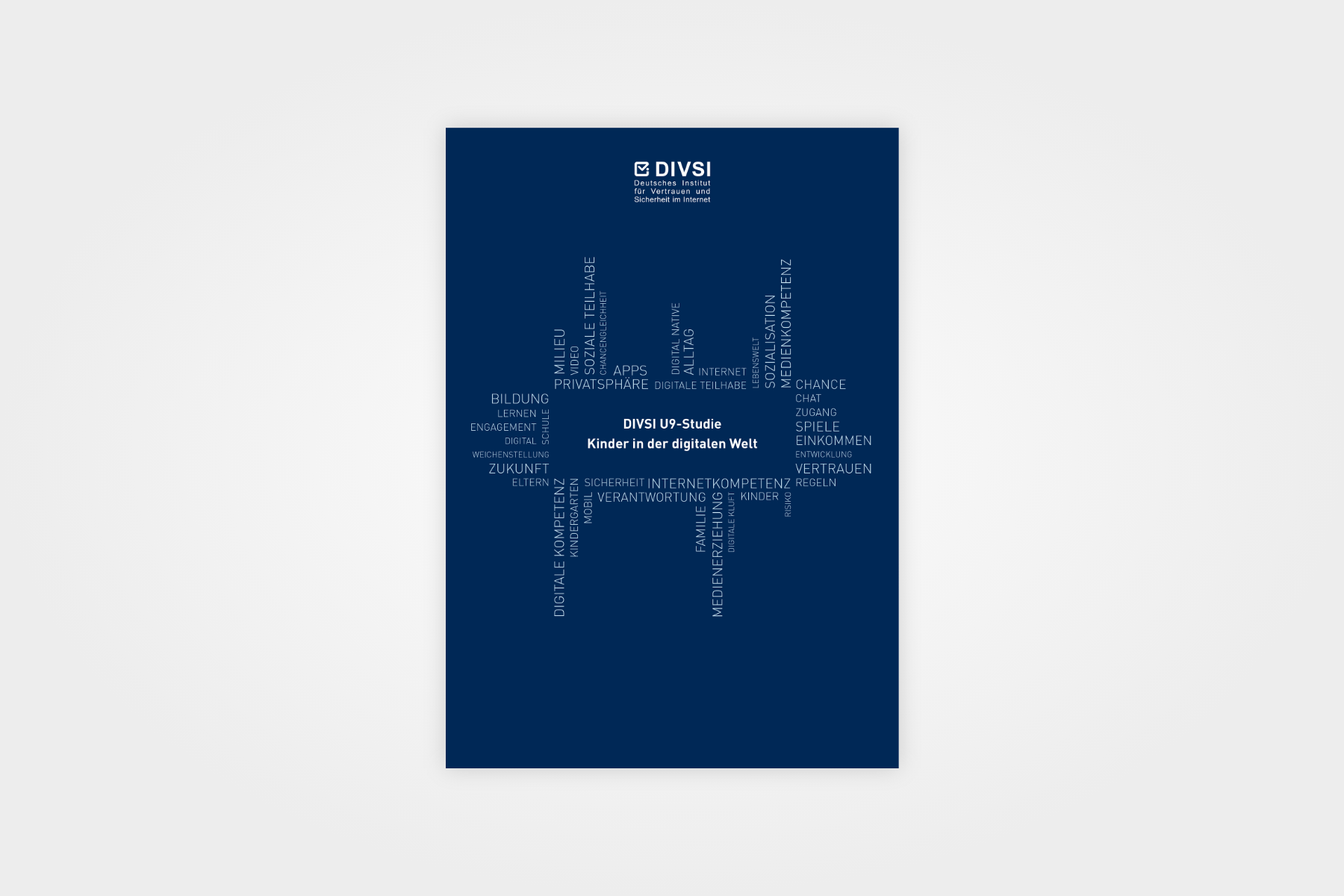 Are children allowed (unsupervised) onto the internet? Should parents let their children go on the internet at all, or even introduce them to it? If so – from what age? For how long? And what are children actually doing on the internet? Questions of this kind are increasingly becoming the focus of public debate. The DIVSI U9 study, conducted by SINUS-Institut in 2015, provides scientifically substantiated answers to these questions. The study focused on children between the ages of 3 and 8. It thus offers a consistent complement to the findings of the DIVSI Youth Studies, which research the behavior of 9- to 24-year-olds in the digital world and their attitudes toward it.
The special thing about the children's study is that the children themselves have their own voice rather than just interviewing parents, educators and teachers. We wanted to know
whether, when and how children come into contact with digital media and the internet,
who accompanies them on their way into this world,
which competencies they acquire and need in the process,
which role the parents, but also individuals and institutions outside the family, play,
what importance parents, educators and teachers attach to the internet for the future of children, and
what opportunities and risks are perceived in the process.
Perhaps the most important insight at the outset is that the question "whether" has been settled in practice and is out of touch with reality. Children are already moving autonomously around the digital world. The DIVSI U9 study provides a variety of facts that can provide new perspectives and approaches for the development of appropriate media education measures.