Sinus Milieus in practice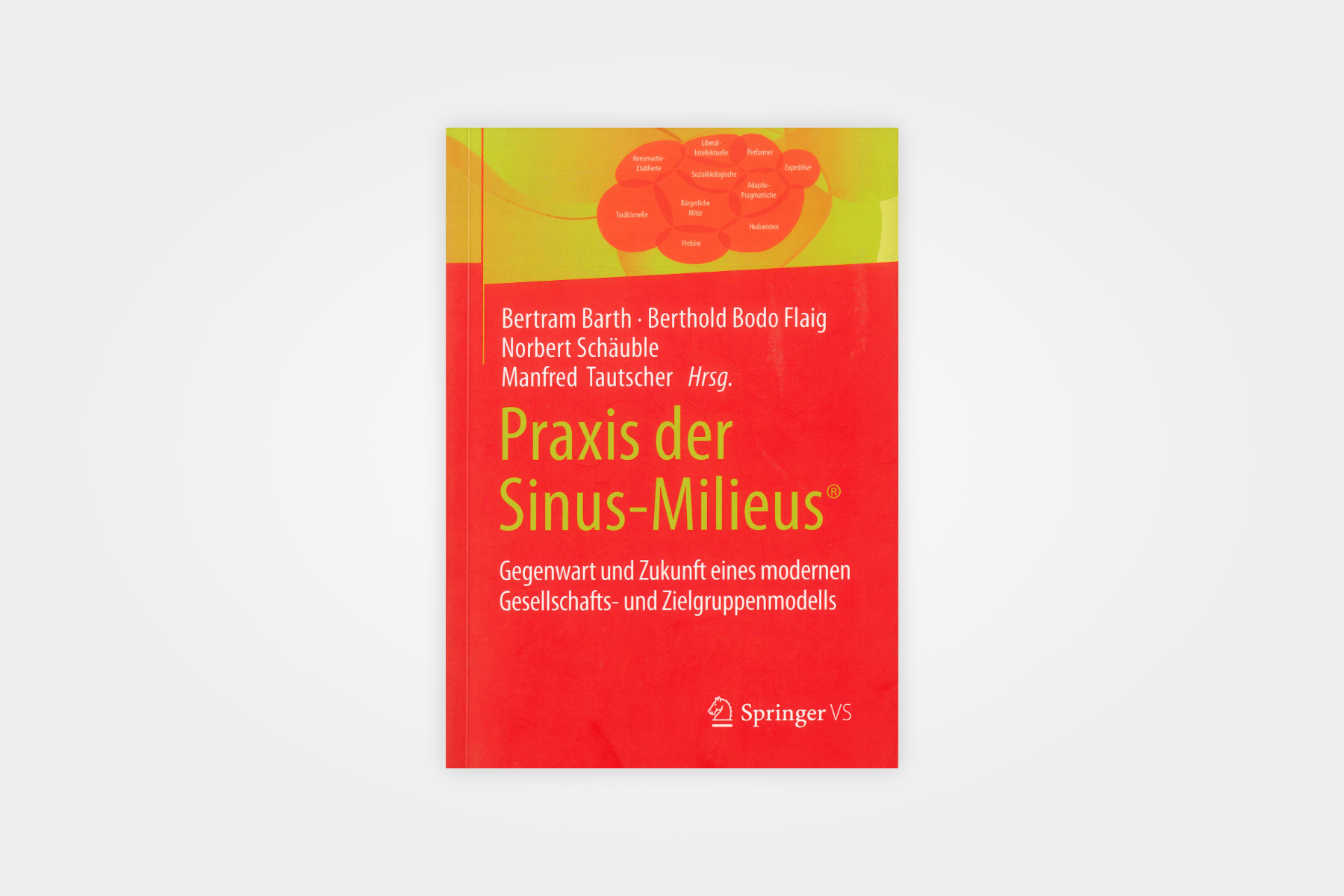 Ever since the socio-scientific target group model of the "SINUS-Milieus" was "invented" in the late 1970s, it has been used for many hundreds of projects, mostly empirical research projects and mostly unpublished commissioned work.
With "Praxis der SINUS-Milieus," ("SINUS-Milieus in Practice"), a standard work is now available that provides the theoretical background to SINUS-Milieus and detailed practical examples "direct from the source," namely from the perspective of its creators, developers, and users.
SINUS-Milieus in 15 chapters on 237 pages
Fifteen contributions divided into three sections show – each from its own perspective and experience – what SINUS-Milieus are all about and what they are good for:
For more information and a table of contents, please visit the Springer Verlag website.