Attracting and promoting new trainees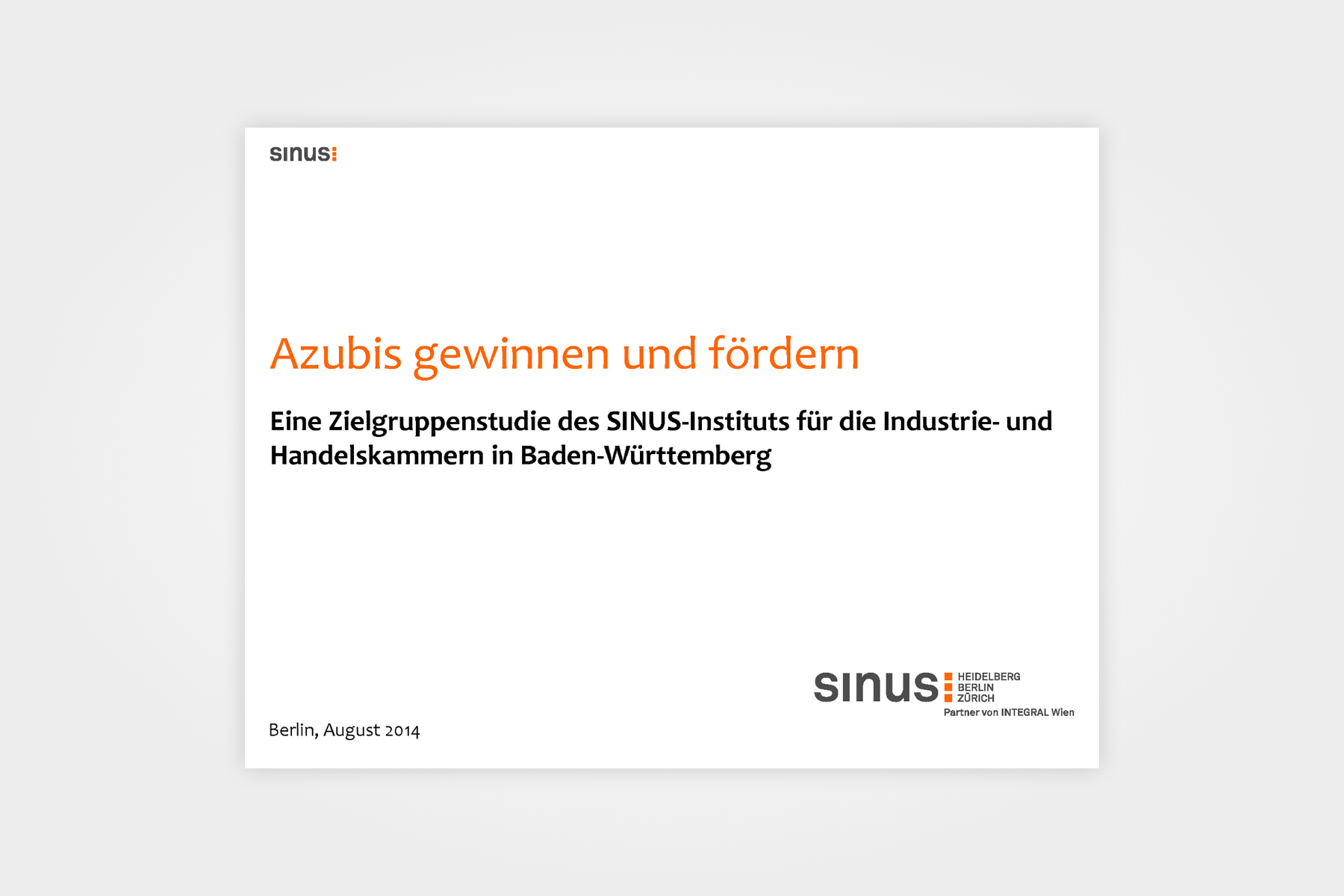 The 2014 study analyzed the motivations and future aspirations of young people, differentiated according to lifestyle, gender and level of education. It thus provides companies with a basis and important recommendations for action to address potential trainees in a more targeted manner. The special feature here is the linking up of the study with the Sinus Youth Milieus.
A summary article on the study can be found here. See also the book "Ausländische Fachkräfte gesucht. Voreilig? Notwendig? Wilkommen" ("Seeking skilled foreign workers. Premature? Necessary? Welcome"), which can be ordered here.

More about the expertise of SINUS-Institut in the field of education marketing and employer branding can be found here.