Vocational Orientation of Young People in Germany: Expectations, Concerns and Needs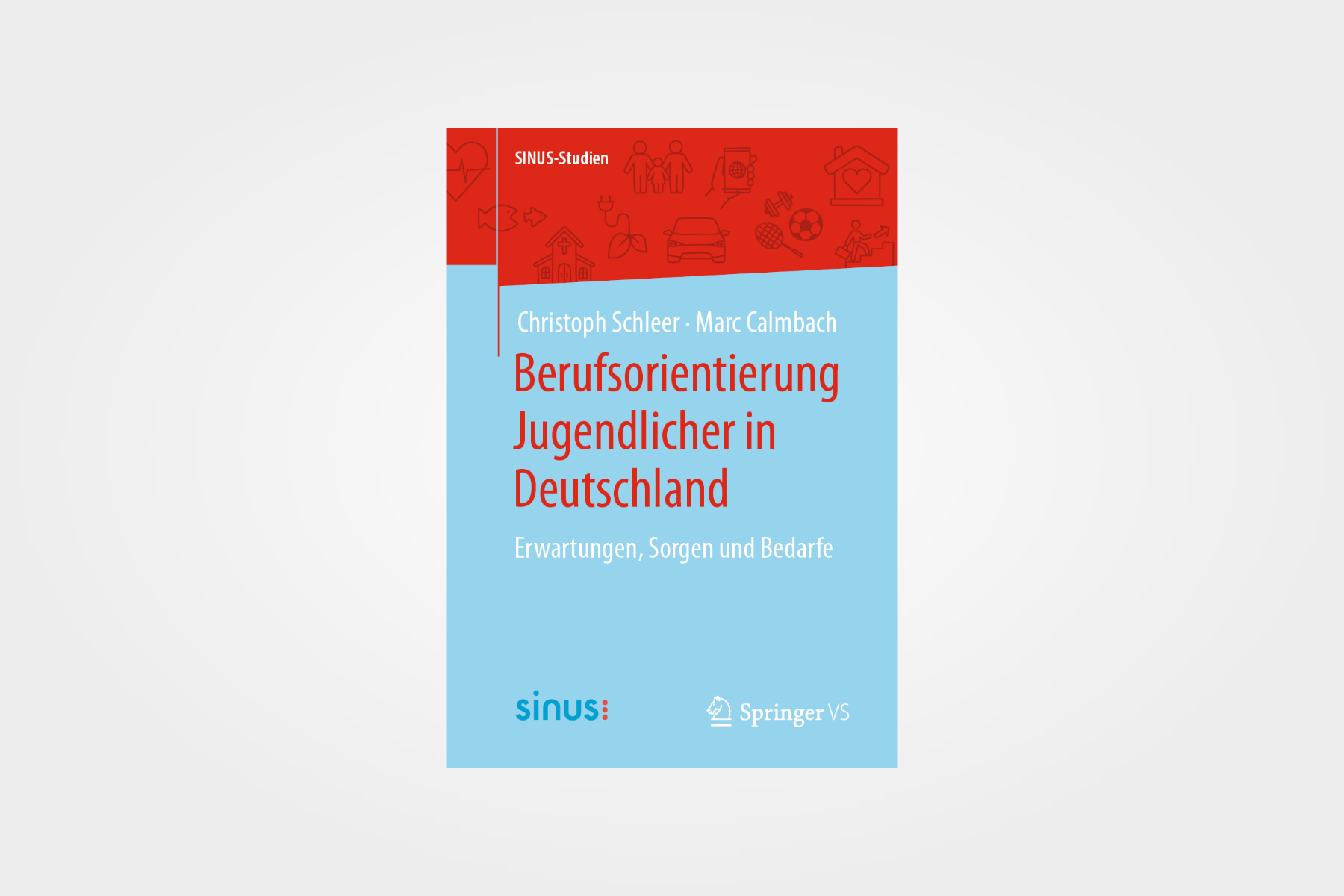 How well do young people see themselves prepared for the future? What concerns do they have? What ideas do young people have about the world of work? What expectations do they have of careers and companies? How do they inform themselves about career options and where do they still need support? SINUS-Institut has investigated these and other questions in a representative study.
A central finding is that the career decision is made less difficult by "external" factors (grade deficits, pressure from parents, lack of support), but is primarily due to personal uncertainties. To put it bluntly, young people are primarily concerned with the following question: What do I actually want and what can I do, and which occupations does this fit in with?
Conclusions are drawn and recommendations for action formulated on the basis of the study results.
Further information and a table of contents can be found on the website of the publisher Springer VS.
By the way: The perspective of parents on the career orientation of young people is examined in the SINUS study "Career Orientation and "Future Readiness" of Young People" (2020).
Both studies are a publication in the book series "SINUS-Studien" published by Springer VS. The series "SINUS-Studien" presents important research work by the Institute, especially in the fields of politics, youth, migration, family, digital and consumption.