Career orientation and "future readiness" of young people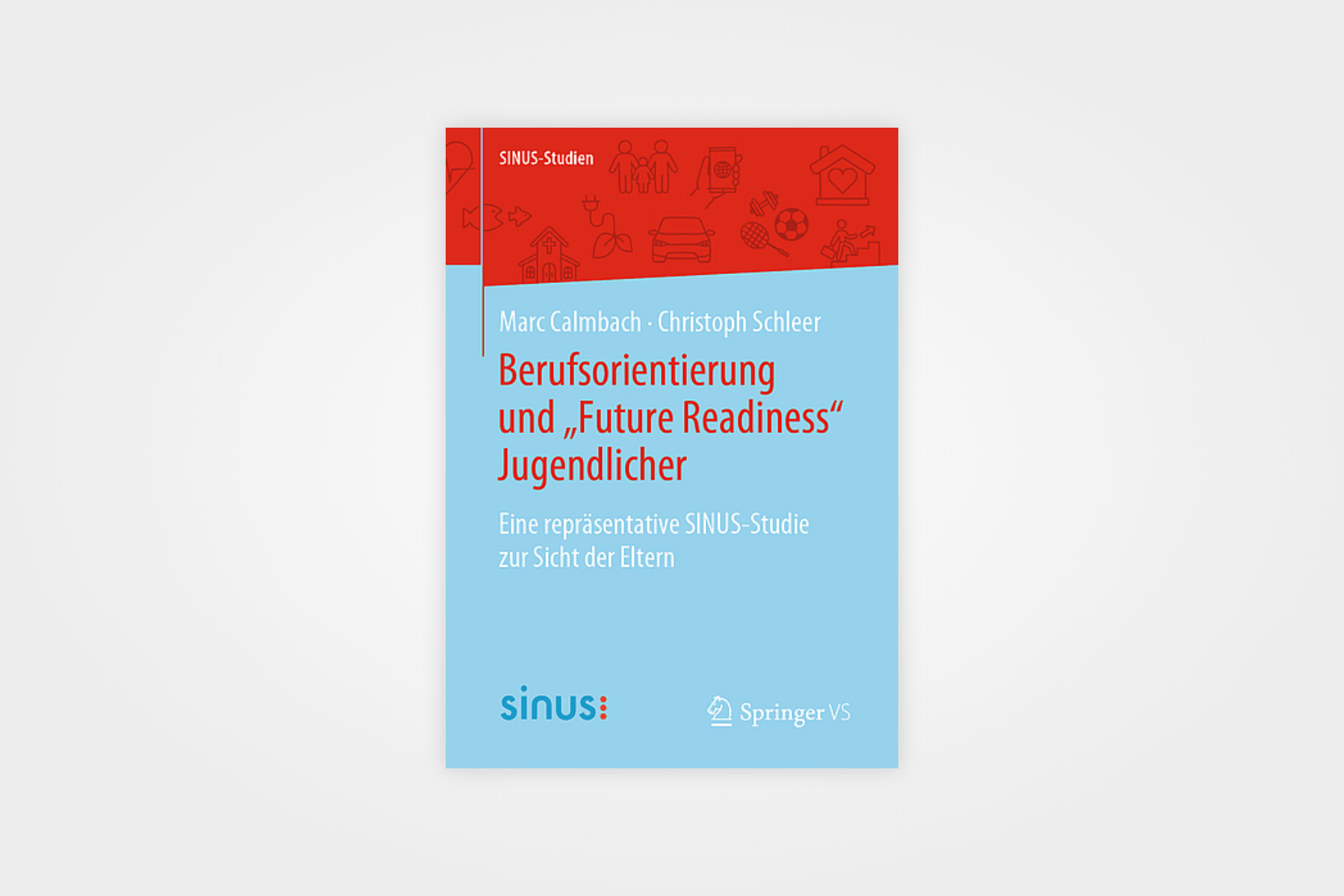 The study identifies the needs of parents with regard to the career orientation of their children. Their main concern is apparently how to find out about their children's interests and strengths. In addition, the study makes clear that while many sources of information on career orientation are used, some are not considered helpful, and it identifies sources that parents do trust. The research also shows which future competencies parents feel young people need and to what extent their children have them, and whether they can help them acquire these competencies. Finally, recommendations for action are presented based on the study findings.
Contents
The Sinus-Milieu model of society and target groups
Parents' optimism about the future with regard to their children
Parents' view of their children's "future readiness" and future competencies
Parents' role in their children's career orientation
Recommendations for action
Further information and a table of contents can be found on the website of the publisher Springer VS.
The study is the first publication in the book series "SINUS-Studien" published by Springer VS. The series "SINUS-Studien" presents important research work by the Institute, especially in the fields of politics, youth, migration, family, digital and consumption.