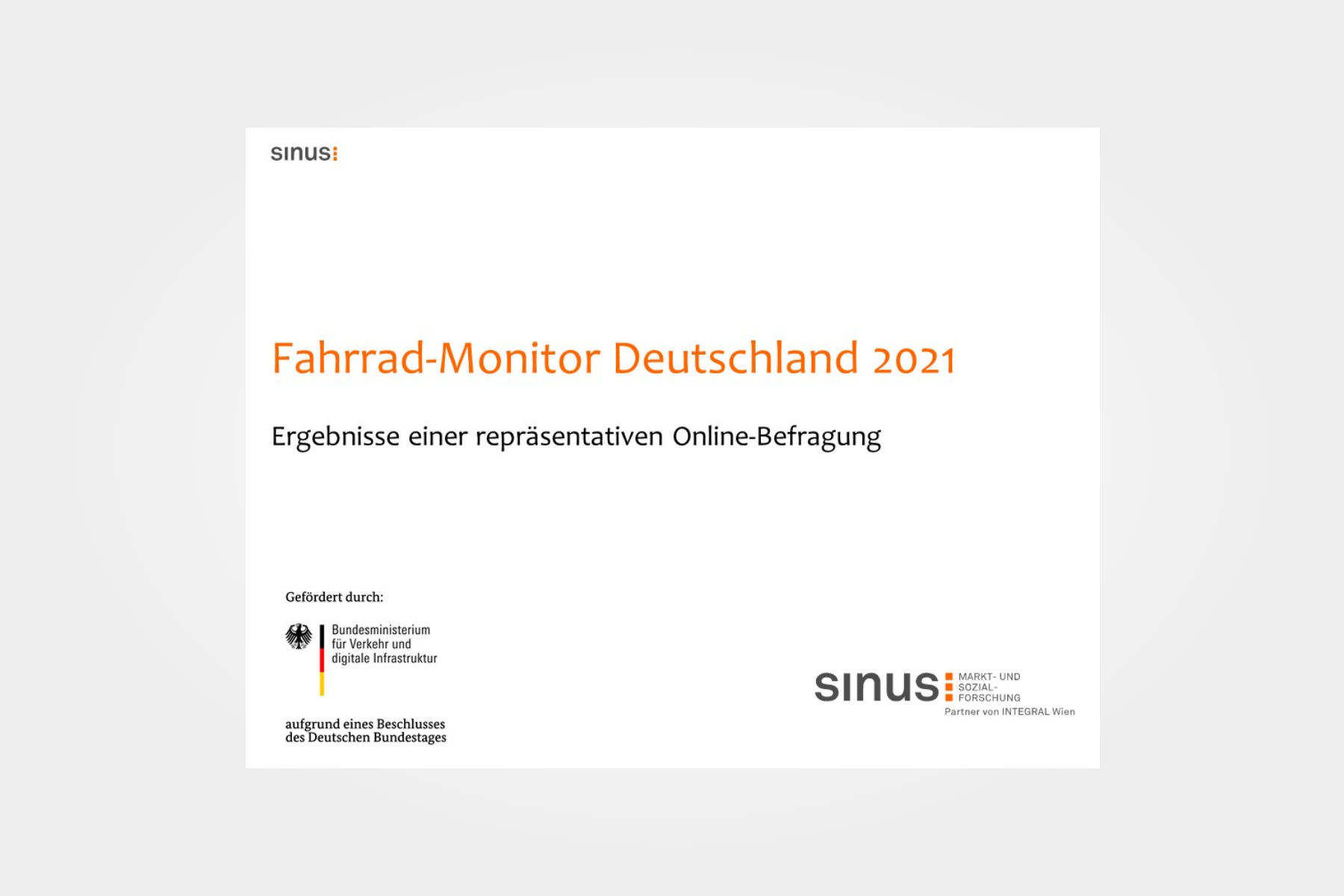 Since 2009, SINUS-Institut regularly conducts Fahrradmonitor (Bicycle Monitor) on behalf of the German Federal Ministry of Transport. Every two years, the study collects representative data on the subjective mood of cyclists in Germany and on usage data – including availability and use of means of transport, safety aspects, attitudes toward innovations, reasons for use, bicycle commuting, and much more.
In addition to our nationwide research, we have particular expertise in regional bicycle studies. Since 2017, we have also been conducting special regional surveys in various regions of Germany in the course of the Fahrradmonitor.
The Fahrradmonitor studies are available for download on the website of the German Federal Ministry of Transport and Digital Infrastructure.
Our cycling expert Franziska Jurczok has headed Fahrrad-Monitor since 2017 and is a permanent member of the BMVI's advisory panel "National Radverkehrsplan 2030" ("National Cycling Plan 2030"). She consistently rides her bike to the office in all weathers and also spends her vacations in the saddle.