MDG Trend Monitor – Religious Communication 2020/21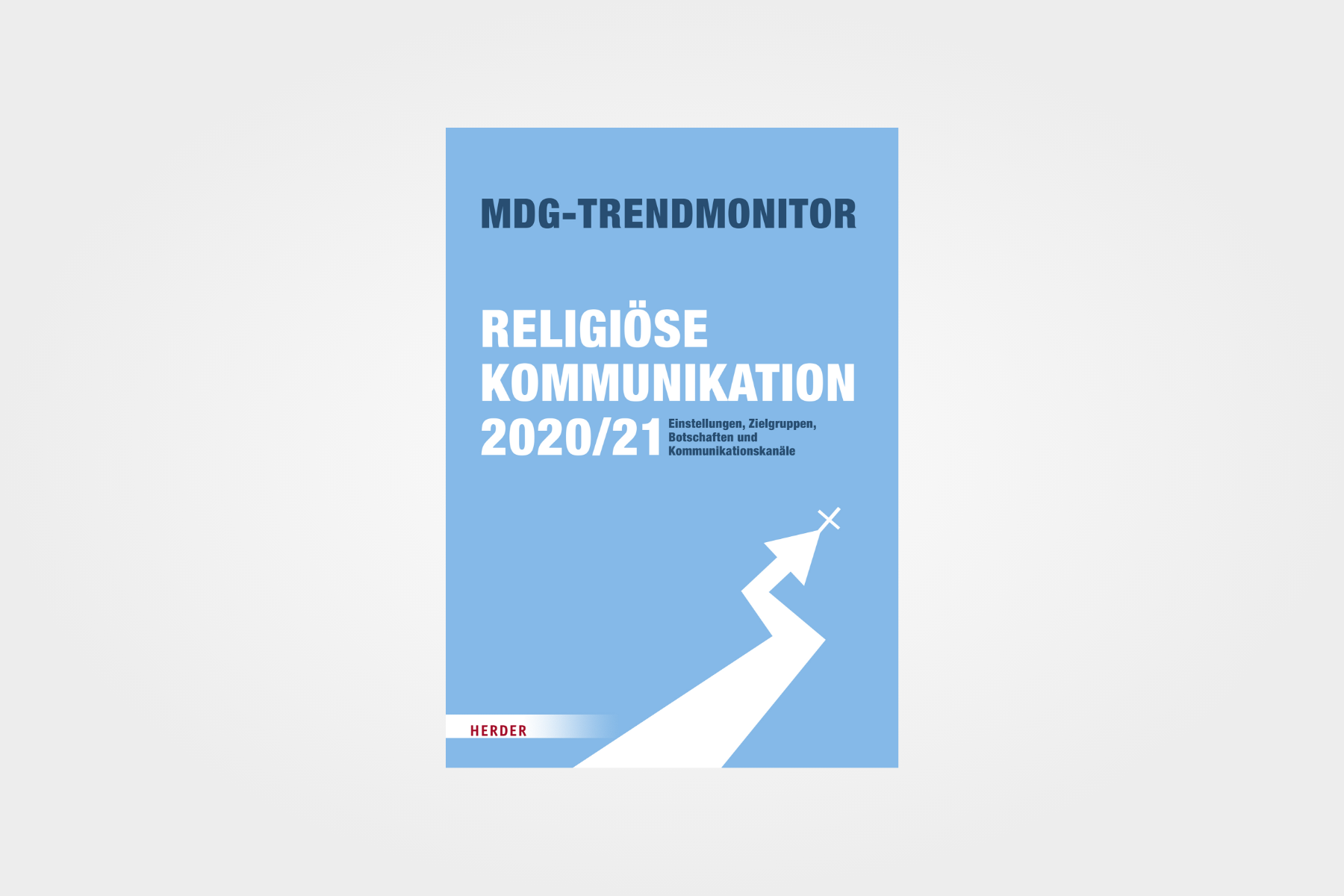 What do Catholics think about their Catholic Church? Do they consider it to be "their" church at all? Which media do Catholics use to receive church and religious content and messages? The "MDG Trend Monitor-Religious Communication 2020/21" explores these and other questions. The trend study has been conducted for the fourth time since 1999 on behalf of the management consultancy MDG Medien-Dienstleistung GmbH and can thus compare data from around 20 years. It was conducted by the Allensbach Institute for Public Opinion Research in cooperation with the SINUS-Institute.

In keeping with the changing times, the new trend monitor focuses in particular on the digital offerings and communications of the Catholic Church. It also looks at church media that have only been on the market for a few years, such as member magazines.

In addition to presenting the results of the study, the volume also includes contributions by experts who comment on the findings of Allensbach and SINUS from the perspectives of the sociology of religion, communication studies, and pastoral theology.